Hours: 6 am – 2 pm Mon – Thu, 6 am – 5 pm Fri – Sun
Unicorn Doodles for Donuts
Who? YOU! Welcome local artists, keiki, amateurs, to our anyone-art series. Show us your unicorns! We welcome any interpretation and creativity! All mediums welcome. There will be one winner each week and submissions are accepted Saturday – Sunday. The winner will be announced every Monday in December via Instagram. Follow us! @purvedonutstop
Week 1: Submit by December 6, 2020
Week 2: Submit by December 13, 2020
Week 3: Submit by December 20, 2020
Week 4: Submit by December 27, 2020
Prize: 1 dozen donuts + a Purvé Donut Stop T-shirt + crowned Purvé Masterpiece of the Week (and put the Purvé Masterpiece Collection) Must collect prize before the New Year except for 12.28.20 winner can collect by February 2021.
Submissions in-store or to
info@purvehawaiii.com
. Must include signed art release form. Please send artwork as a PDF file or photo file. The form is available here online and in-store.
Visit Us!
Freshly made to order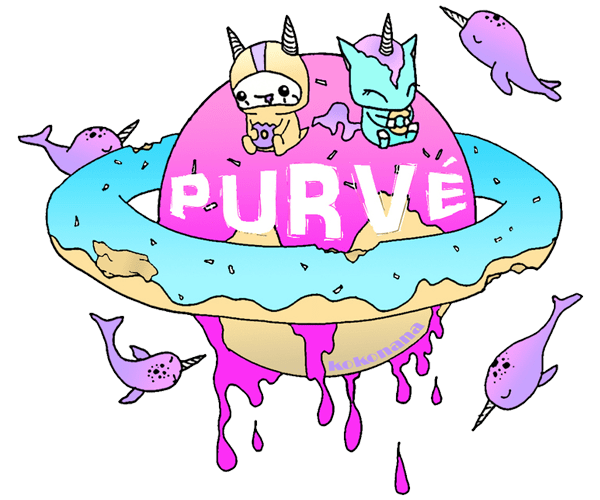 Drop us a line.
We'd love to hear from you!